Happy Summer, Carroteers!
Believe it or not, we're halfway through 2020! Here are some fun things we've accomplished here at Carrot so far this year, and some sneak peeks into exciting updates coming in the next few months.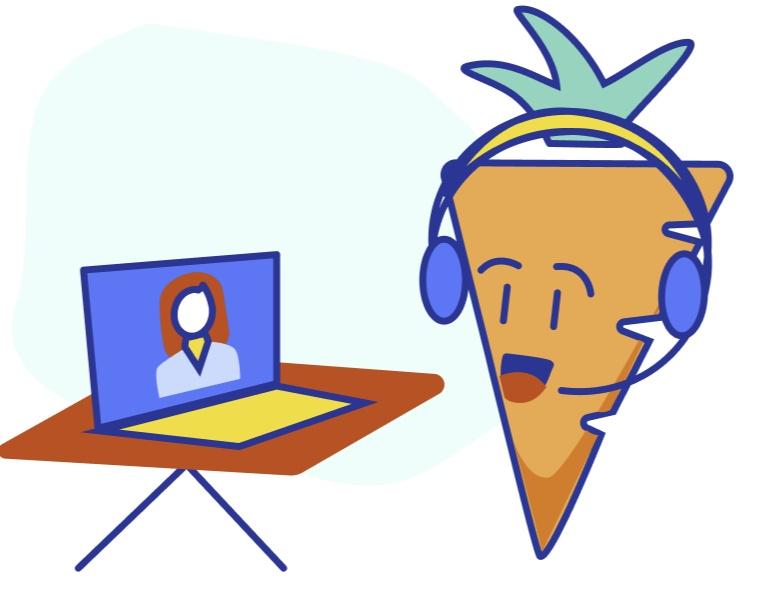 Introducing Carrot Bud!
Meet our fresh mascot, Carrot Bud! Carrot Bud will be showing up more and more to help you get to know Carrot better. Keep an eye out for our new friend, who will be equipped with handy tips, tricks and fun company updates.
Summer 2020 Virtual Retreat
Last week the entire Carrot team came together (virtually, of course!) for a few days to reflect on the first part of the year. We celebrated our wins, found some areas for us to improve, and — most importantly — looked ahead at what our five year vision means to Carrot. We also had our bi-annual hackathon where the team came up with some new fun features that we'll bring to you soon.
Sneak Peek: New Features Coming Soon!
We have been working hard behind the scenes throughout the month of June on some major updates. While they aren't quite ready for prime time we're excited to give you a sneak peek into what's coming soon!
New Membership Editor: We're building a slick new portal for you to manage all the details of your account and membership, from questions about billing to selecting add-on services. This will make it easier for you to update your subscription and manage you account, without having to reach out to support. This includes you, Annual members!
New Onboarding and Site Creation flow: We're making improvements to our onboarding and site creation flow to make signing up and getting started with Carrot even easier. This will also help you as an existing member double-check your existing site setup and ensure that you've completed all the steps for building a high-performing site!
Other Updates & Fixes
Fixed setup issue with REIPro API Keys
Fixed Aspen form behaviors so that text is not getting cut off in form fields
Carrotly yours,
Laynie from the Carrot Product Team